What is synthetic oil?
Synthetic oil is one form of lubricant that is made from artificial chemical compounds. It is a man-made lubricating oil that is typically created from changed petroleum compounds.
The core ingredient is the distilled crude oil. Synthetic oil contains specific molecular qualities that are necessary for specific applications. Besides serving the benefits of any conventional oil, synthetic oils are tailored so that they can work within higher temperatures and pressure. As a result, vehicles that run hot perform best with synthetic oils.
This oil is refined and well purified to contain additives used to keep engines protected from damage and clean. To make synthetic oil, manufacturers remove impurities from crude oil, which enables separate molecules to be made to meet the requirements of today's engines.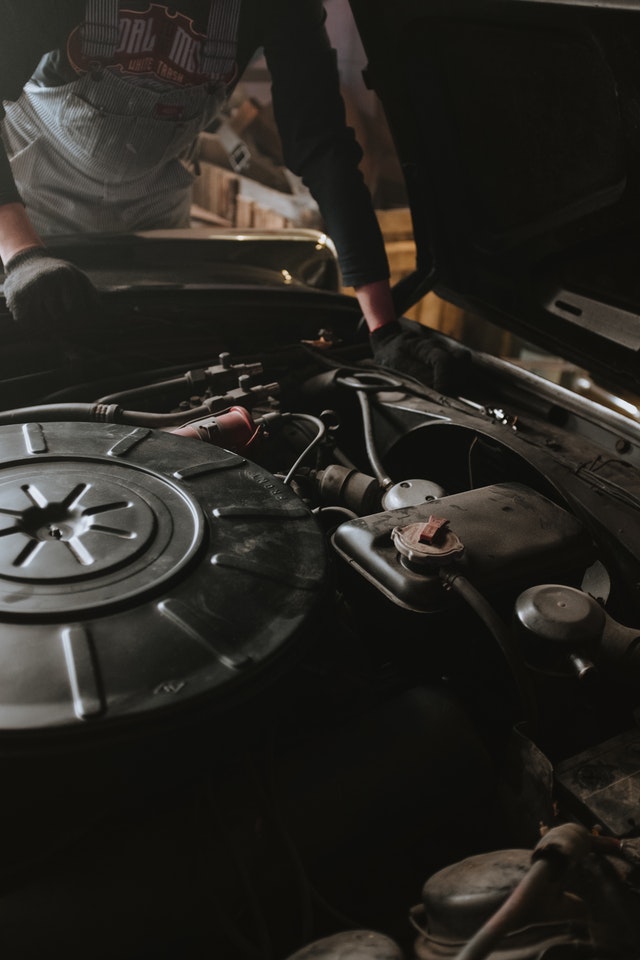 Difference between high mileage and regular oil
High mileage synthetic oil is designed to meet the requirements of engines of over 75000 miles. This oil is also fulfilling the demand for different types of gasoline-powered vehicles today.
So, the use of high mileage synthetic oil may differ from vehicle to vehicle depending on the engine capacity and performance.
When the engine starts getting older, the parts of the engine initiate to wear. High mileage synthetic oil contains special compounds to take care of older engines such as seal swells, conditioners, and antioxidant being additives.
This oil uses a viscosity modifier that is durable and never loses the viscosity quickly. It aims to stay ticker for longer than regular oils to protect different parts of the engine better. It also intends to increase flexibility and restore shape to prevent uncertain leaks.
An example of high mileage synthetic oil can be full synthetic oils that provide engines better performance by using a synthetic base. A synthetic base is mixed with several additives to boost the capacity. Using high mileage oil allows 15000 miles without changing the oil.
It is normal to change engine oil every 3000 miles when normal synthetic oils are being used. We have modern lubricating synthetic oils that may last between 5000 to 7500 miles.
Synthetic blend oil, for instance, is one type of regular synthetic oil that is mainly a mixture of synthetic and conventional motor oils.
Unlike high mileage synthetic oil, regular synthetic oil can not provide a boosted engine performance. Users need to consider that synthetic oil might be better than using conventional oil for the engines, but not every type of synthetic oil offers the same.
There are a few more differences between these two types of synthetic oils. One of them is thermal degradation.
Different synthetic oils undergo thermal degradation at different temperatures. When the engine is performing high, regular synthetic oil may be more apt to form sludge. We may find another big difference in the price.
High mileage synthetic oil can cost more initially than regular synthetic engine oils.
Mixing high mileage and regular synthetic oil
You do not need to be afraid to add regular oil to synthetic oil or synthetic oil to regular oil. It is less likely to cause anything bad. So, do not rush out. But do not make it a habit.
There are certain things you should know before going to mix regular synthetic oil with high mileage synthetic oil.
Consideration
If you mix high mileage synthetic oil with regular synthetic oil, you are not providing your vehicle with the professional care it deserves. If you still make the mixture, one oil can eliminate another's components. It can risk the protection of your engine in the long run.
The additives of high mileage oil may have a little or zero impact on the performance when you are using the mixed form of two oils. So, mixing different synthetic oils will not improve engine efficiency so far.
Reduction of Properties of Costly Synthetic Oil
Though mixing different synthetic oils does not harm the engine, you must not do it regularly, since the additives of different synthetic oils can interact and it can destabilize the mixture.
So, mixing different synthetic oils can make you lose the benefits of the more expensive ones.
Manufacturer's Manual
Your vehicle provider gave you a manual for sure that tells many things you do not know. In the manual, you will get a recommended weight or viscosity for using engine oil.
The mixed form of two synthetic oils will not harm your engine as long as you follow the manual.
Compatibility
You may also not have enough knowledge about engine oil compatibility. Lack of knowledge increases the risk of having the wrong proportion.
If you use Mobil 1, the oil is quite compatible with other synthetic motor oils. But a dilution can eliminate or reduce the expected performance of Mobil 1.
Is it harmful to engines to use a mixed form of engine oils
You may love the information that mixing two distinctive types of oil will not harm the engine of your vehicle in any way (in the short run). Since most synthetic oils are based on regular oil and are compatible with each other, it does not put any red marks. You may also need to use two types of synthetic oils from two different brands.
The potential incompatibility will not be an obstacle as long as the manufacturers seek API guidelines. All American Petroleum Institute oils must be compatible. So if manufacturers follow different processes to form synthetic oils, they are interchangeable, allowing different physical properties.
We already know that there are certain things we must consider before mixing two different synthetic oils. Although mixing different synthetic oils has few chances to harm a vehicle and engine, people should not go for this solution.
Sometimes, we are forced to do that, but we can still avoid the situation by keeping a small gallon of one particular brand or type of synthetic oil. This is the best thing you can do to avoid risking your engine and give your vehicle the best protection it deserves.